Click here to read the July 2019 issue of the informative Australian version of the Riview with stories on local Rivieras and much more. (PDF 3 MB).

2019 ROA National Australian Meet
October 17-20, 2019, Thursday—Sunday, 2019 ROA Australian National Meet in Adelaide, SA. Details and a Schedule of Events are included in the attached Australian Riview newsletter on page 12.
---
Australia Event Recap
April 7, 2019, The Victorian Region of the ROA held a BBQ at the home of National Coordinator Tom Kunek in Riviera Lane, Blackburn.
14 beautiful Rivieras attended with about 40 attendees in brilliant sunshine. The star attraction of the day was a recently imported 1971 custom boattail fitted with full hydraulic suspension and high-power sound system. There also was a 1965 Riviera under restoration with plenty of advice by the owner on what to do, and what not to do during a restoration.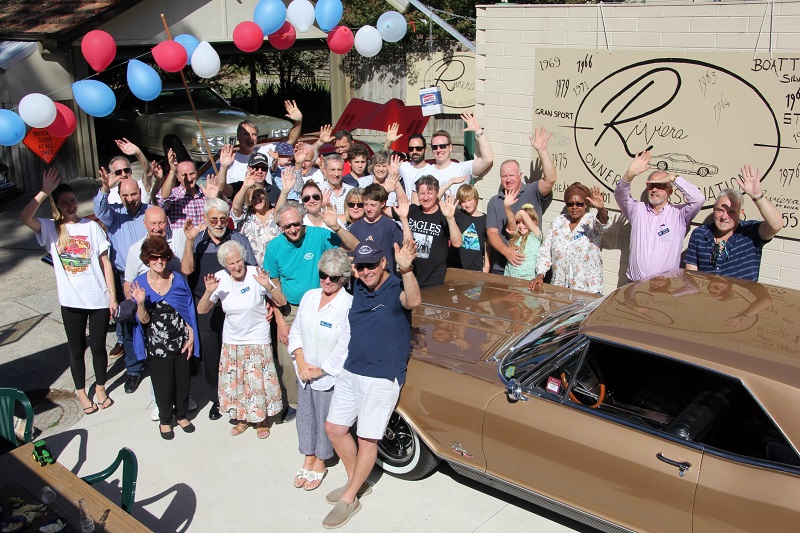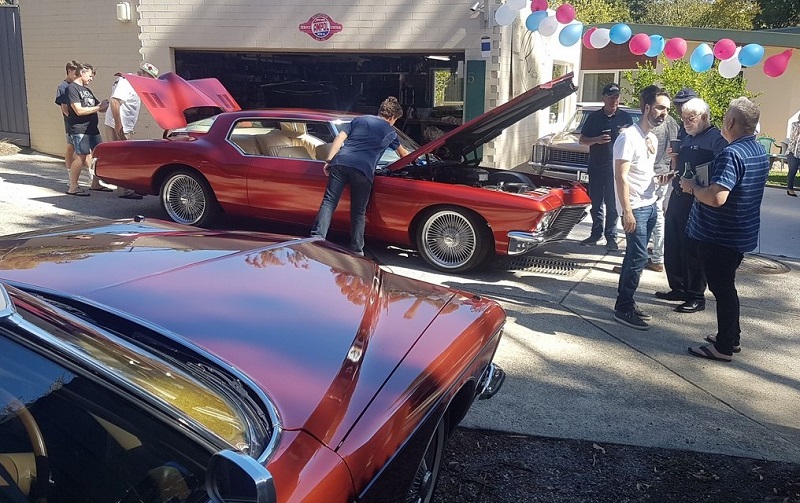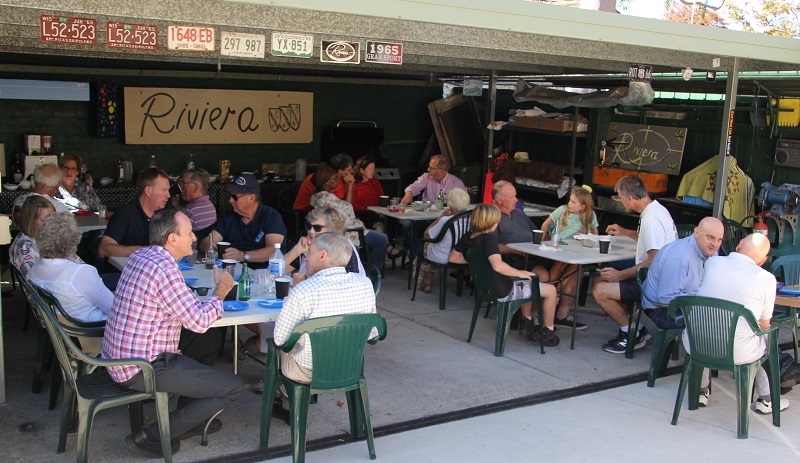 Queensland, Australia
Linda Hall, Coordinator
November 4, 2018, Thirty people met for our Queensland Riviera Run. Since we do not have many Rivieras in Queensland, we invited Buick Club members to join us. The route took us west of Brisbane and into some small country villages. Summer has arrived early in Queensland and temperatures reached 37 C (98 F), so we appreciated the shady trees in the park where we stopped for Morning Tea at the small village of Marburg. Suitably refreshed, we continued on our country drive. It was very nice to see the country looking green. This area has been suffering severe drought in recent months.
After passing through the small towns of Rosewood and Grandchester, we arrived at Laidley, another small town. The Queensland National Hotel was our lunch venue in Laidley. This is an old historic pub but the dining room was pleasantly air-conditioned much to the delight of everyone. The food was great and the beer was cold - what more could you want on such a hot day.Everyone enjoyed the day. All the cars performed well and as usual, there was a great deal of chatting and good fellowship amongst the members. A good day was had by all.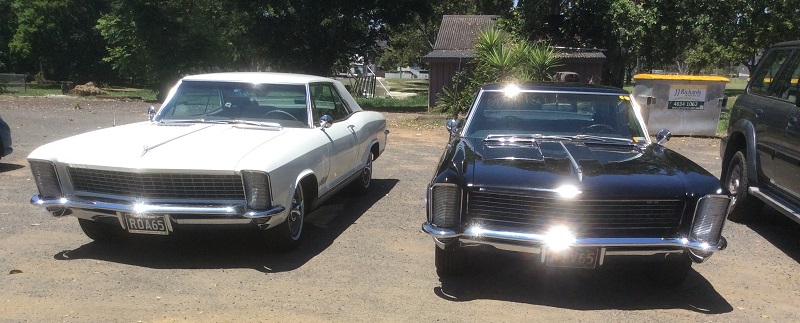 ---
FLORIDA
Bob Wannall ROA# 3069
1101 SE 56th Court
Ocala, FL 34480
(352) 690-7729
bobwannall@gmail.com
Future Event - We're also looking into a possible one-day road trip to High Springs to visit DropTop Customs, which converted several last-generation Rivieras into convertibles. ROA member Steve Kouris has one, in fact.
Central Florida Event Recap
March 2, 2019 -The Central Florida Region ROA fielded a line of nine Rivieras, the most of any make, model or car club, at the Marion Country Habitat for Humanity Strawberry Festival. ROA members at the gathering included John Wheeler ('63), Ralph Dunn ('77), Jim Kilroy ('67), Charles Couture ('65), Frederick Ward ('65 GS), Nick LaBruno ('95), Steve Kouris ('95 convertible), and Bob Wannall ('64, '82 convertible).
John Wheeler's immaculate silver '63 won the show's Best GM award. A big attention-getter was Steve Kouris' 1995 convertible, one of six fabricated by a shop here in Florida that's doing huge business these days chopping the tops off Dodge Challengers. ROA members drove in from all over the state, with Frederick and Rosie Ward taking the "long-distance award" for bringing their '65 dual quad GS up from Miami. Every one of our Rivieras were stunning cars that attracted a lot of attention from the thousands of festival-goers. Plus, there was plenty of tasty strawberry shortcake to enjoy. The Habitat folks have extended a warm invitation to us to come back next year.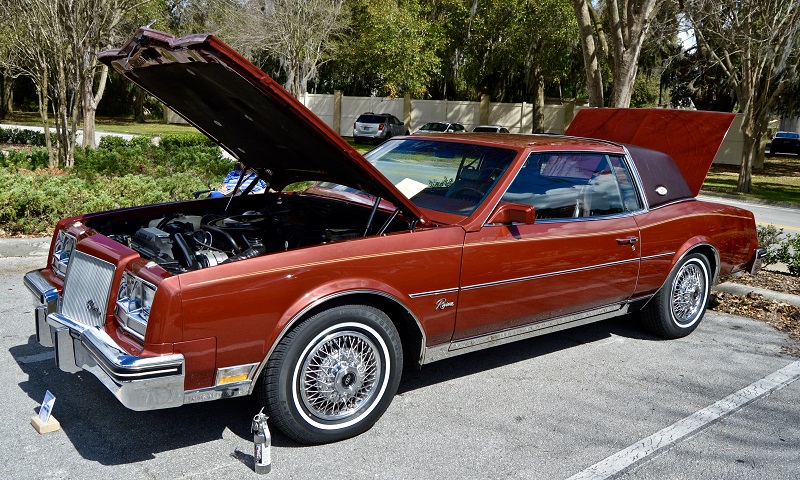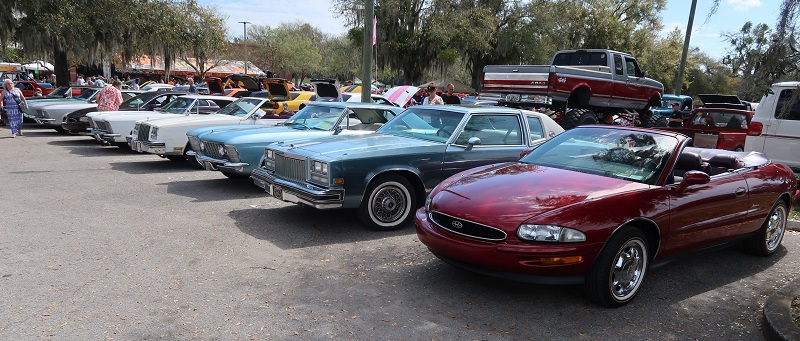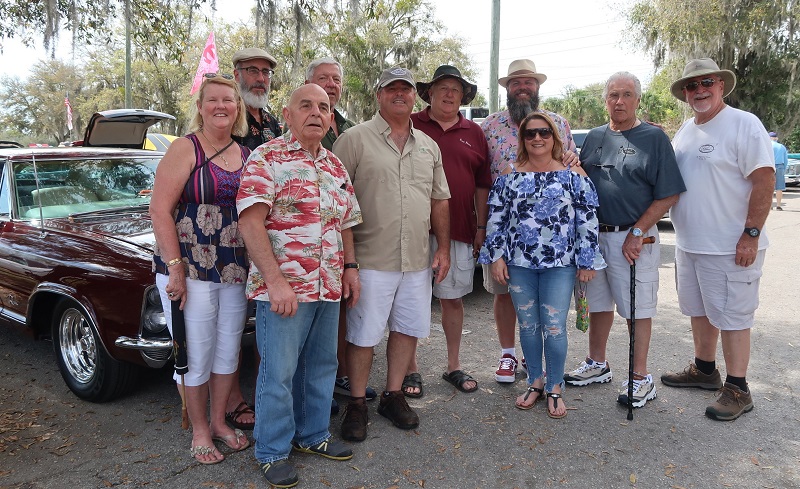 October 6, 2018, Weather was clear and warm for our ROA Fall Gathering event in Winter Park. Beginning with a Scenic Boat Tour the city's chain of lakes, each connected by lush, subtropical canals. Many thanks to ROA member Drew Smith, who was also our boat captain and who arranged for free admission. Then we strolled the trendy Park Avenue downtown, enjoyed lunch, and visited the Morse Museum, with the world's most comprehensive collection of Louis Comfort Tiffany art and stained glass. A dozen adventurers representing six Rivieras and one Jaguar XK100 enjoyed the day.
Drew has offered to take us on a more extensive twilight cruise. Interested? Contact me at bobwannall@gmail.com and let's see if we can gather a group and work out a date.
WINTER PARK ATTENDEES
Drew & Trayce Smith '65
Toby & Lisa Schmeling '68 GS
Mary and Don Colston 99 Silver Arrow
Delores Scott '71 GS
Jim Kilroy and Mary Sapp '67
Ken Hubble '66; Jaguar xk100
Bob & Cindy Wannall '82 Convertible
---
Georgia
Keith Felderman # 9918
Johns Creek, GA
770-235-0406
kfelderman@comcast.net
October 5,, 2019, Saturday 10:30 am - 1:30 pm – Annual Pot Luck to be held at West Bank Park off the southern end of Lake Lanier (near the dam). We will start around 10:30 am and have our group photo around noon and then we will go our separate ways around 1:30 pm. Please bring a side dish and contact Keith your coordinator kfelderman@comcast.net if you plan to attend.
Georgia Event Recap
October 13, 2018- The attendance for our Pot-Luck was small, but we enjoyed the afternoon. Better than last year when we cancelled due to lack of support. We had a total of six members, including Larry Warner from South Carolina who was recognized for the Long Distance. The three Riviera that arrived were a '69 owned by Larry, Russ Morri's '72 and my '67.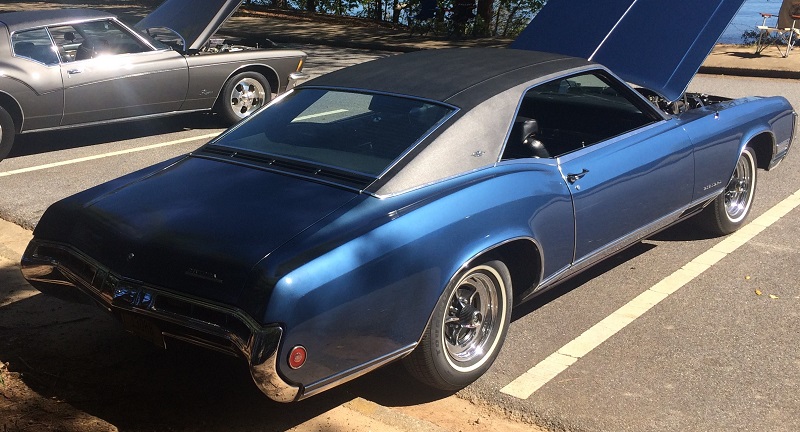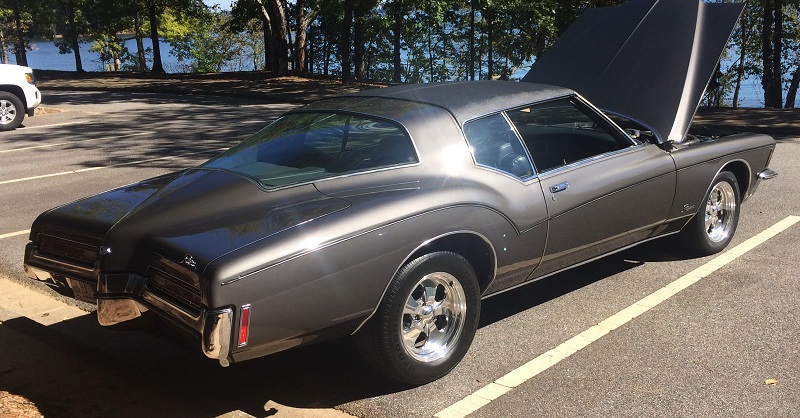 ---
NORTH TEXAS
Winston McCollum #13242
Plano, TX
972-762-8391
gtohurstjudge@gmail.com
Meet our new Coordinator for North Texas. If interested in being involved in local events, be sure Winston has your correct email. He will be sending out announcements soon. Don't miss out.
September 28, 2019, Saturday,7:30 am. A return breakfast on the Old Courthouse Square in Downtown McKinney. I will have the parking area secured so we can park together like last time. Even though it rained last time we still had ten brave souls show up. Everybody had a great time and we agreed to try again with better weather. So let's hope for the best. So let's give it another try! Contact me , Winston McCollum, at 972-7628391 or gtohurstjudge@gmail.com if you plan to attend.
Nort Texas Event Recap
March 30, 2019 – Despite the rain, ten members brought six Rivieras to the monthly show at Old Courthouse Square in downtown McKinney. We were able to park together, share stories and enjoy breakfast.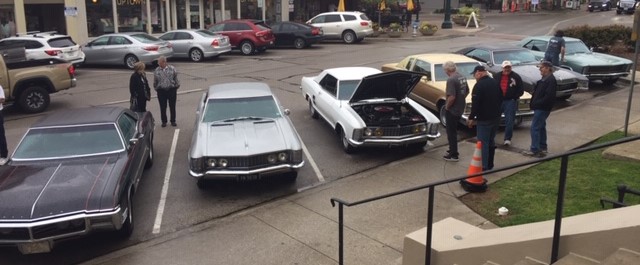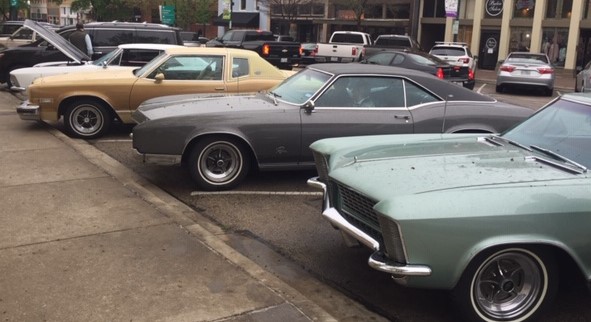 February 15-17, 2019, The ROA display at the Dallas Autorama, held at Market Hall was a great success. On display were my '65 and Pete Lempert's '63. We had enthusiastic crowds around the display all weekend and handed out five ROA membership applications to people interested in joining our group. We plan to get new stanchions built in order to have a bigger display with more cars next year. One former ROA member said he was going to rejoin ROA since we have an active local group. Overall it was a great event!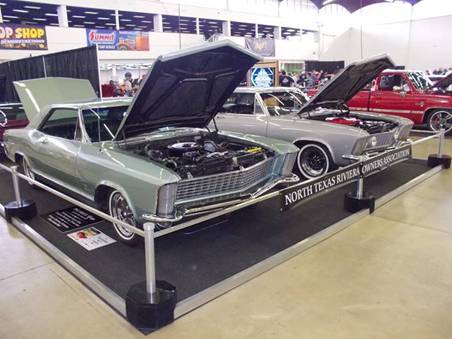 September 29, 2019, Despite the fact that we rescheduled our event due to weather, we had a fantastic turnout for the cookout at the Dallas home of member Pete Lambert. Twelve enthusiasts brought eight Rivieras to enjoy an afternoon with friendly people, great food and beautiful cars.
Stay turned for our next event!
---
HOUSTON
Mike Glaz #9241
Humble, TX
281-841-3163
mbglaz@gmail.com
If you know of a local meet or function in the Houston Galveston Area that would be great for ROA members to attend contact me, Mike Glaz, coordinator, with details.TOA MEMBERS are welcomed to attend any of our local ROA events. Take those Toronados out and join us!
Houton Event Recap
September 9, 2018, despite a rainy-day ROA members gathered for a tour of Tony Gullo's private museum. This museum houses several hundred of Tony's favorite vehicles on his property in Montgomery.
The museum has over 250 vehicles on display with another 70 that can be rotated in and out. There was a wide variety of makes and years ranging from the 1910's to a 2006 Ford GT, still wrapped in the original plastics it came from the manufacture. In addition to regular production cars, there was a Blues Brothers Dodge, a Roy Rodgers 1940's Nash, and a Batmobile replica on the original Lincoln frame. Tony advised us that all the donations he received go towards giving Christmas gifts to local needy families. Those who attended enjoyed an afternoon where they were able to enjoy many cars they had never seen.
---
MICHIGAN WEST
Steve Playter # 4955
Grand Rapids, MI
616-456-7833
lsplayter@gmail.com
August 3, 2019 we will meet again to attend the big show at the Gilmore Auto Museum in Kalamazoo. Details will be sent by email. If you did not receive an email announcement, for the Pizza gathering then your email is not correctly listed on our roster. To update your email contact the office at office@rivowner.org.
Michigan West Event Recap
June 4, 2019, Seven ROA Members gathered at Fricanos Pizza, in Comstock for their collector car show. This is just the first of many local events to be planned by your new Coordinator Steve Playter. The seven cars on display ranged from a '63 to a '99 Silver Arrow. The Long Distance award went to Kevin Gartlnd who drove 120 miles from Clio in his '63.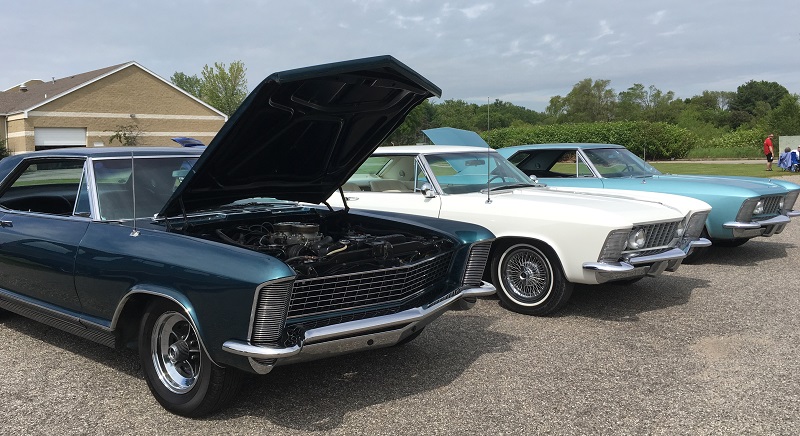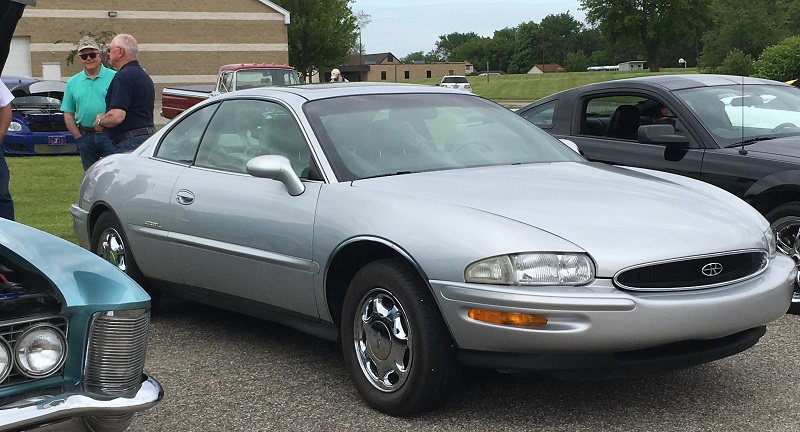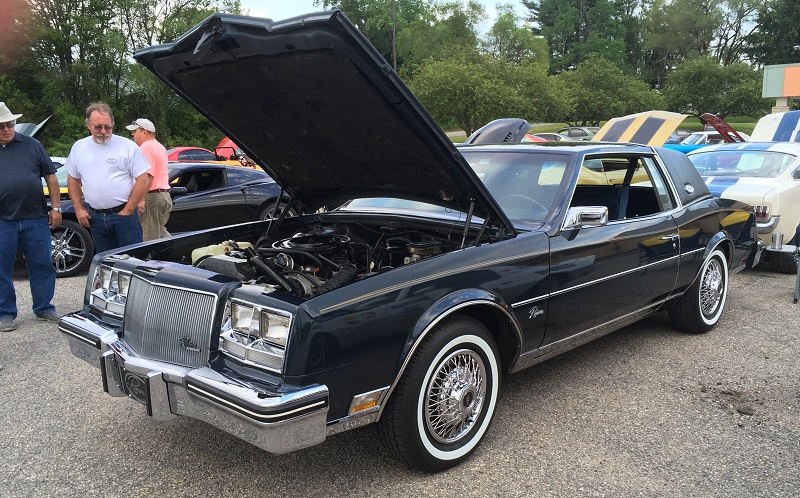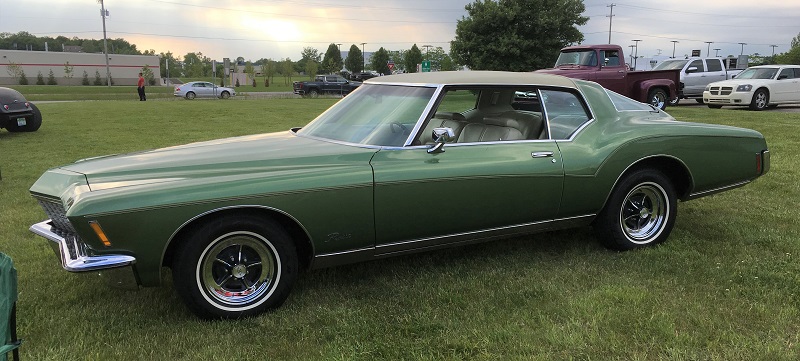 ---
MINNESOTA
Ed Gunyo #101
5243 15th Ave So,
Minneapolis, MN 55417
612-619-3983

October 5, 2019, Saturday, 10:00 am Join us on our Fall Tour. We will meet at the Holiday Gas Station on Hi 55 and Co Rd 92 just East of Rockford MN. We will head west to the Millner Heritage Winery Kimball MN, Knause Sausage House established in 1912, a fabulous 200+ farm vehicle collection, lunch at Mom's famous restaurant in South Haven where all the meat and produce comes from local farmers. If you plan to attend or have questions, contact Ed at 612-619-3983 or egunyo@msn.com.
---
San Francisco Bay Area
Steve Tangney 473
Pleasanton, CA
408-836-4543
stangney@wcselfstorage.com
San Francisco Bay Area Event Recap
May 20, 2018, Twelve members gathered at the Slow Hand BBQ, in Pleasant Hill for our "Rivs & Ribs". Photos and details will appear on the website and in the next Riview
If you did not receive an announcement by email, then Craig needs your correct email address. Future gatherings are planned to the Blackhawk and California Auto Museums.
---
NORTH CAROLINA
Randall D. Crain #5360
2493 Banner Whitehead Rd.
Sophia, NC 27350
(336) 431-3854
ROA5360@aol.com
September 14, 2019, Saturday, Join us for the Fourteenth Annual "Rivieras at the Park" in Creekside Park, Archdale. Lunch will be provided from noon – 1:00 pm. If you plan to attend, please contact your coordinator Randall Crain at 336-431-3854 or roa5360@aol.com. Click here for a flyer and directions.
North Carolina Event Recap
October 6, 2018, Thirteenth Annual "Rivieras at the Park"
After several years of favorable weather, we weren't so lucky this year. With hurricane Florence heading our way we decided to reschedule from our September date to October. Then, even the weather wasn't looking good. The week started with a fair forecast for the weekend, then things started to change. Luckily it started clearing and the chance of rain went to 20% for Saturday morning. Although the day started out with a misting rain, it cleared up and we enjoyed sunny day.
This year we had 19 ROA members and guests attend the annual event There were five of the eight generations in attendance. Two '65s, quite a few of the second generation, a '66, a '66GS, a '68, a '69, and a '70, an '81, a '93, a '97 and a '99 Silver Arrow. A total of eleven Rivieras. As always, we had a great afternoon with food and conversation. With so many generations represented there was much to discuss.
As always Gwyn and I would like to thank those that attended, it is the members' attendance that make it worth the effort. And we hope to see you again next year on the second or third Saturday in September, weather permitting of course.
---
NYC METRO
Darrell Ingold #1237
8 Gerald Drive
Holbrook, NY 11741
631-220-3239
ingolddj@optonline.net
---
SAN DIEGO, CA
Lee Carroll #433
P. 0. Box 87923
San Diego, CA 92138
(619) 226-6993
reidcarroll1@gmail.com


San Diego Event Recap
February 14th, 2019 Twelve members of the ROA joined us for a tour of the San Diego Automobile Museum. Pictured are those who attended and a custom '65 convertible owned by member Frank Dobbs.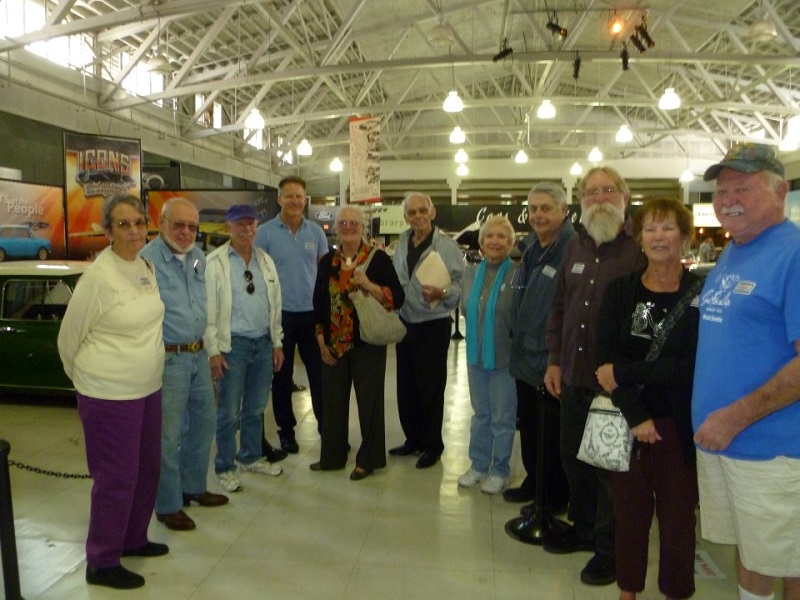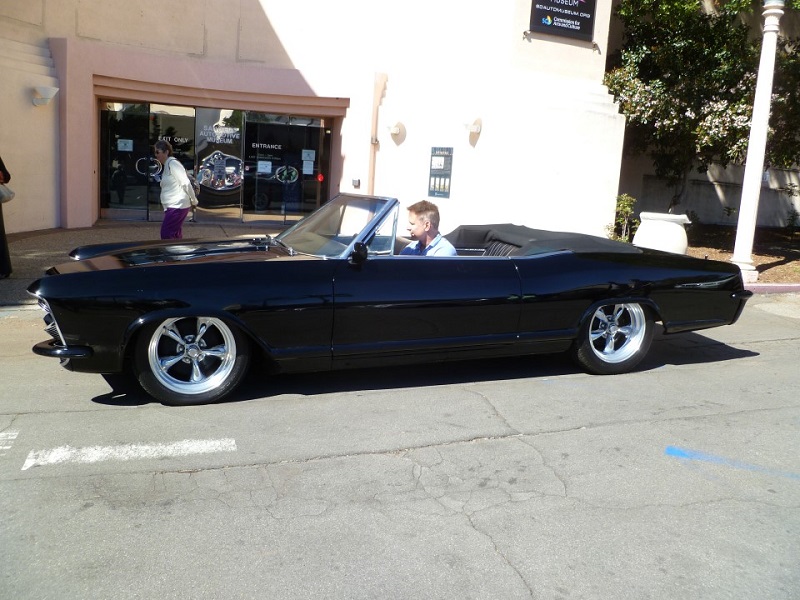 ---
SOUTH AFRICA
Chris Palk ROA#10373
PO Box 1333
Krugersdorp 1740 South Africa
2711-660-1322 (office)
2782-808-3360 (cell)
c_palk@uskonet.com
Click here for a copy of the Buick Nut published by the Buick Club of South Africa.
Chris and Helen Palk
---
COLORADO
Coordinator Position Open

Aug 3, 2019, Saturday, 8 am - 2 pm, Rocky Mountain Car Show and Swap Meet. Over 400 cars and many vendors, over 17,000 attend this annual event hosted by the Colorado Car Council at the Rock Mountain Metro Airport in Broomfield, $5 admission. For information on swap spaces or car corral, call 720-535-6097. Click here for the flyer.
---
WASHINGTON
John Andreassen # 1781
5442-A Schoth Rd. S. W.
Turnwater, WA 98512
360-754-3745 (Home)
360-481-3325 (Cell)
norseman63@comcast.net

---
---
Flint, MI
All Buick Show

August 17, 2019, Saturday 6:30 am – 4:30 pm, Come to Buicktown's annual all Buick Show at 316 W. Walter St and Flints "Back to the Bricks extravaganza. Last year 176 participated. Technical presentations and select cars from the GM and Sloan museums will be on display. Entry is free, for information contact Al Jones at aljones163@gmail.com or Brian Heil at bthlodger@aol.com
---
Have you contacted your Regional coordinator recently? Now is a good time! They may need help or encouragement to get local activities planned.