NEW Arkansas
Kevin Ketelsen
30 Geraldine St.
Ward, Arkansas, 72176
501- 606-1224, Cell
rivingitup@gmail.com
Kevin is interested in hosting events for members throughout the state. He will be contacting members directly with dates and locations. If you do not have your email listed correctly on our roster, please contact Kevin.
May 7, 2016, Saturday,8am – 4 pm, We invite members from Missouri to join us at the 15th Annual Trout Festival in Cotter Arkansas. There will be food, music, gifts, trophies and a charity car show. There is a $15 entry fee with proceeds going to the Loins Club, so bring the family for a day of fun and fellowship for more information you can contact me Kevin Ketelsen at 501- 606-1224 or rivingitup@gmail.com
Arkansas Event Recap
March 19, 2016 – ROA members from Arkansas and Oklahoma brought three generations of Riviera to the Fort Smith Historical Museum. We spent the afternoon touring the grounds where we saw the gallows and a horse drawn paddy wagon. Inside the museum we saw Judge Parker's "the Hanging Judge" court room, the jail cells and all kinds of artifacts from the old west and civil war days. We finished the day dining at the Western Sizzlin and making plans for future events and possible picnic, everyone agreed to exchange email addresses so we can all stay in touch.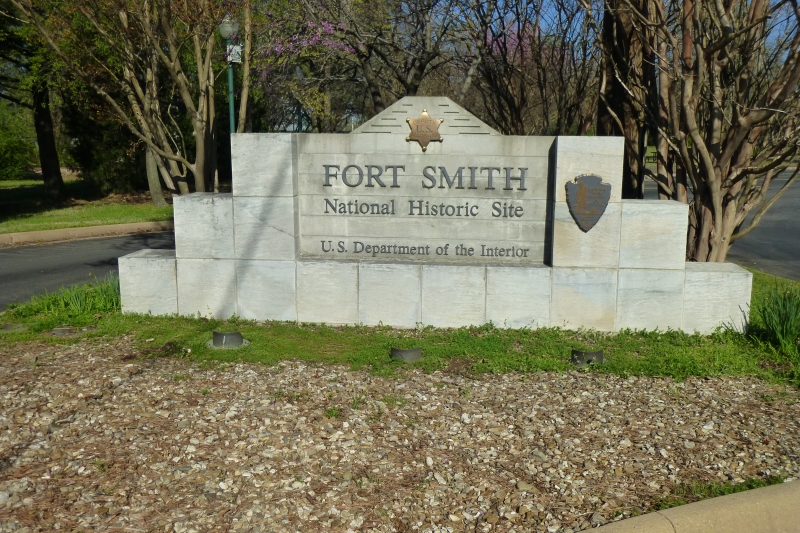 September 26, 2015, What a beautiful fall day in Arkansas to have our first ROA Meet & Greet event which was held at Petti jean Mt. Car Museum. There was a car show / swap meet that day, Tom Tierney brought his 66 and I had my 93 but the star of our get together and I believe the car show (which none of us entered ) was Don Williams 63 Riviera Pick Up truck, We had allot of folks stop by to look and inquire about Don's creation. We toured the Museum and viewed all different cars, We also saw cars once belonging to JFK, Winthrop Rockefeller and a 67 Ranchero owned by Elvis. We finished the afternoon with lunch at a local Mexican Restaurant, we talked, shared pictures of previous cars owned and made plans for future events.
If you live in Arkansas let Kevin know if you are interested in joining these local events.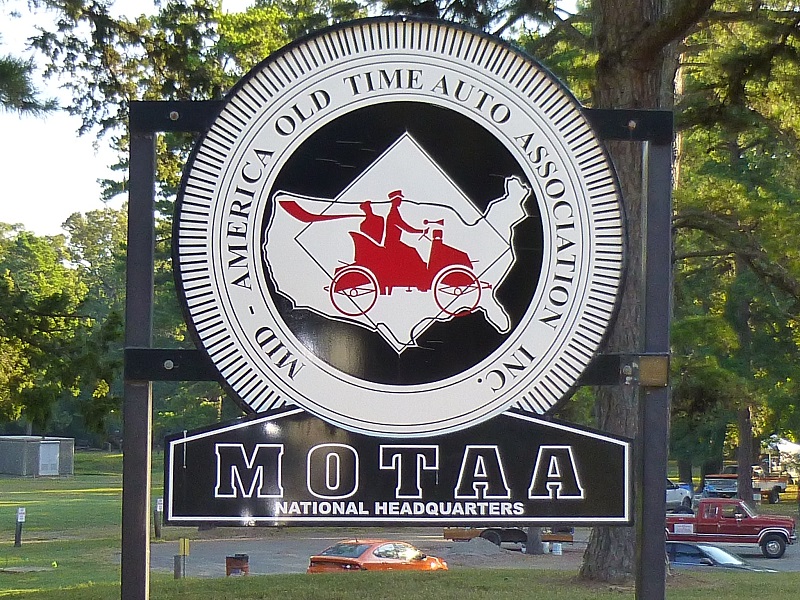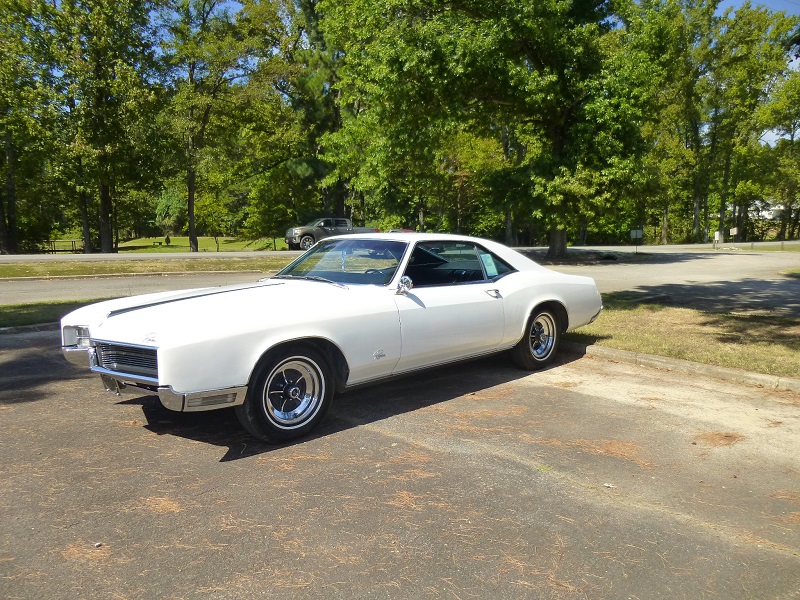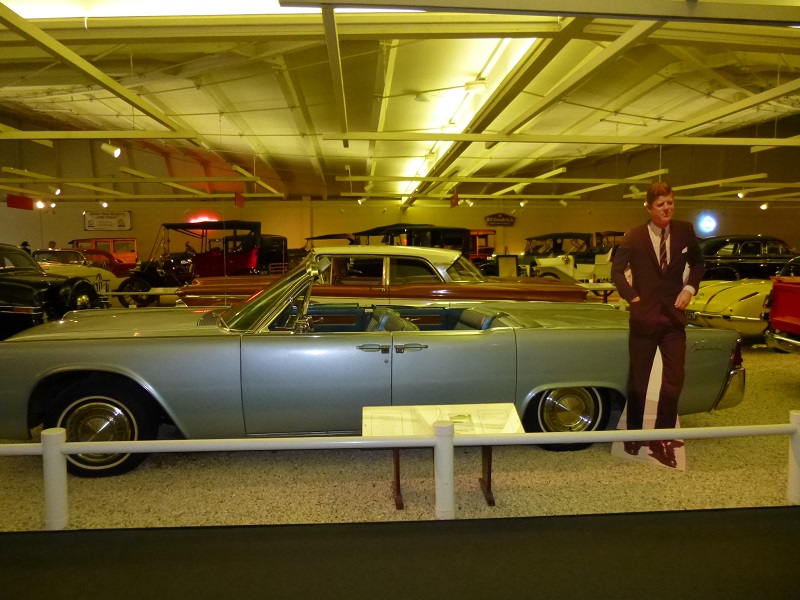 ---
Click here to read the July 2016 issue of the informative Australian version of the Riview with stories on local Rivieras and much more. (PDF 3.8 MB).
---
Queensland Region
Linda Hall, Co-ordinator
Queensland Australia Event Recap
On May 1, 2016 under cloudy skies and light rain, an enthusiastic group of ROA and Buick members gathered at Cameron Park, Booval for our combined ROA/Buick Club Run in the country.  27 members, guests and families braved the wet conditions which at that point, looked like continuing.  We were very pleased to see some of our new members come along and join us for the day - Terry and  Barbara Searle and team, Adam and Sharon Woodley with Jake and Chevy - welcome to the Buick family of friends.
After much chatting and morning tea, we headed off for our run, following our run notes provided.  Thankfully the rain stopped as we drove through Ipswich and out through Peak Crossing and on to the town of Boonah.  Our destination was Mt. Alford, some 15 kl. past Boonah.  The road was good, not much traffic and the rain had stopped - hooray!  We all made it safely to the Mt. Alford Hotel (although some arrived a little late after missing a turn). 
The Mt. Alford Hotel is a great little country pub with friendly owners (Dave and Dad) and the meals were terrific.  ROA members were invited to take part in a competition for some special Riviera prizes.  The answers to the questions on the competition sheet were contained in previous Australian Riviews - so if you read your Riview you would have had a great shot at the answers.  Whilst no one got all the questions right, the competition was won by Adrian Dearling with runners up, Paul and Christine Dearling and Terry Searle.
Rivieras on the meet included John and Laurene's lovely '65, Peter and Sandra's '68, Terry Searle's '66 (a new one for the boys to look at), and my Wedgewood blue '64.   Unfortunately John Barker's Riviera was temporarily off the road and Adrian could not bring his '65 due to having another commitment following our run.  It was also great to see the other Buicks on the run including Dave and Colleen Wilson's 1934 and Adam and Sharon's Wildcat (another new one for the boys to look at).
Despite a cloudy and wet start to the day, everyone seemed to enjoy themselves and there was lots of chatting over lunch at the pub. Thanks to everyone who came along.  It was especially nice to meet our new members and see their cars.
---
Victoria / Tasmania
Tom Kunek
Aug 21-27, 2016, ROA members are invited to attend the Australia Buick Car Club's weeklong national event to be held in Illawarra, Australia. For details visit www.buickclub.org.au/nationals.

Victoria / Tasmania Australia Event Recap
March 13, 2016 ROA members met at Ralph Plarre's residence in Essendon to view his private collection. We were greeted by our hosts Ralph and Marg, as we walked up his driveway and into his marvellous man cave.
Even though most of us have seen the photos of Ralph's space and collection it was still breathtaking to see it in actually reality. We were happy to make donations to one of Ralph's charities which provides scholarships to gifted young musicians.
Probably the rarest car in the collection was his 1957 Eldorado Brougham (only 400 made) which is the only RHD 1957 Brougham known in the world. This car was considered the ultimate in automobile luxury of the 50's. The Eldorado Brougham was the answer to the Continental Mark II and was most expensive than a Rolls Royce of the day. It has centre-opening doors and brushed stainless steel roof.
Next we saw the Ferrari 599 GTB which is the fastest ever road going Ferrari. At the other end of the spectrum we saw Ralph's Rolls-Royce Phantom which also has centre-opening doors and state of the art everything in luxury.
During the afternoon member Jade Offer played on Ralph's grand piano which was just magic. Afternoon tea was served with a delicious spread of cakes from Ferguson Plarre Bakehouse which has been baking for well over a 100 years.
Our thanks to Ralph for being so generous with his time and his kind hearted hospitality. Ralph has been the past president of the Cadillac and the Rolls Royce club so you can see that this man loves to contribute. Special thanks to member Norm Bradford for being the focal point with Ralph to make this event happen.
Photos by John Coogam and Rachel Kunek
New South Wales/ South Australia Event Recap
4th ROA Australia National
Waga Waga, New South Wales
August 27-30, 2015
The 4th Australian ROA Regional was held at the county town of Wagga Wagga in a region called "The Riverina" region of New South Wales. There were 33 beautiful Rivieras on display and 66 happy enthusiastic owners. They came from Tasmania, Victoria, South Australia, New South Wales and Queensland to enjoy three fun filled days of country hospitality and rallies in the lovely green countryside. We broke our record with ten '65s, which is the most we've ever had at our regionals. The focus was on Trains, Planes, Automobiles (Rivieras) and chocolate! Yes, visits to the Train Roundhouse Museum, War birds Aviation Museum and a chocolate Factory. Fellow ROA member and farmer Chris Wilson also showed us round his tiny village community of Wantabadgery. We had the host motel fully booked out so we were in Riviera heaven every time we stepped out of our rooms.
Click here for more details on the Meet.
Click here to read a Special Edition of the Australian newsletter covering their National Meet.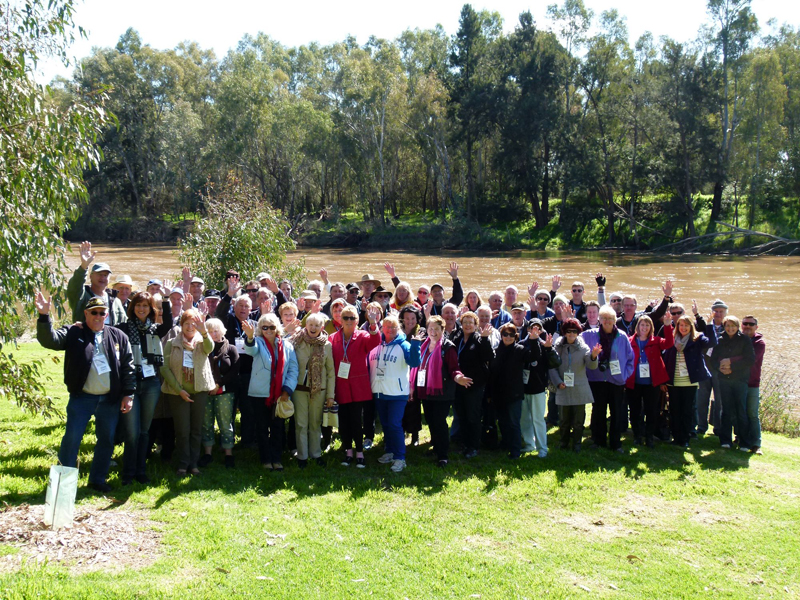 ---
CENTRAL FLORIDA
Bob Wannall ROA# 3069
1101 SE 56th Court
Ocala, FL 34480
(352) 690-7729
bobwannall@gmail.com
Central Florida Event Recap
ROA International Meet, June 27-30, 2016
I just returned from the ROA International Meet in Williamsburg, and it was sensational. Yes, all the meets are terrific, but I enjoy American history and we were gathered in a centerpiece of our nation's story: Williamsburg, the cornerstone of the movement that became America; Jamestown, the first permanent English colony in North America, and Yorktown, site of the final major battle of the Revolutionary War. Plus, there are more pancake houses than Smuckers could visit in a lifetime.
Several of our Florida members made some history, too, by winning awards for excellence in their categories: Ralph and Barbara Dunn for their mildly modified blue 1977, and David Messinger's stunning garnet red 1985. Richard and Irene Morin's 1977 was parked in the Winner's Circle, so they weren't eligible for judging, but received a Winner's Circle Award for bringing the car. Cindy and I were there, but our 1964 was parked in our garage in Ocala. (I'm more than a bit hesitant to drive a 52-year-old car with 140K on the original engine 1,600 miles without a sag wagon equipped with mechanics and parts. And a couple of hundred gallons of ethanol-free fuel.)
I've also attached a group photo, plus a shot of all of us gathered in front of the amazing Villa Riviera, which was on display in the hospitality room for the entire weeks.
The Villa Riviera is the 1963 Riv that George Barris customized for film stardom, where it co-starred with James Darren and Nancy Sinatra in the movie For Those Who Think Young. ROA members Jeff and Ginnie Goldstein of Warwick, RI, told the history of the car, how various owners had modified it. Jeff acquired the car in 2015 and has been carefully returning it to the way George Barris "kustomized" it, complete with Munz four-track tape player and Sony TV as Barris built it.
The key was even in the ignition, attached to a ROA key fob. Very cool.
Okay, what's next for us in Central Florida. I got some good ideas at the Regional Coordinators' Meeting in Williamsburg, and I'll be doing some legwork in the coming weeks to explore some possibilities for when the weather cools a bit. A cruise to Mount Dora for lunch and browsing through the antique shops? A visit to a winery? St. Augustine to stroll the old town and eat some Spanish cuisine at the Columbia? A cookout in your driveway? Give me some feedback, and your ideas, too.
It's not too early to mark your calendar for next year's National Meet in Reno-Tahoe, June 26-29, 2017.
Meanwhile, have a great summer with friends, families, and Rivieras. Happy Motoring.
February 7, 2016, ROA members dusted off their Rivieras and met at the home of Richard and Irene Morin in Brooksville for our ROA Picnic Get-Together.
Dick and Irene provided the hot dogs and hamburgers, and the rest of us brought lots of delectable covered dishes, including a one-of-a-kind cake ordered up by Steve Brisbois. We swapped tech talk, shared maintenance tips, told Riviera tales and caught up on family news. With a total of eight Rivieras – five of them veterans of Showcase articles in the Riview – we enjoyed a beautiful Central Florida winter day – blue sky, puffy white clouds and temps in the high 60's.
Thanks, Dick and Irene, for hosting us again for 2016.
October 3, 2015, ROA members once again attended the 10th Annual National Parts Depot Octoberfest held on their property in Silver Springs. Many of our members were out of town and attendance was lower, but those who attended had a great time. Jim Kilroy's blue '67 won an award for the best Preserved GM.
---
FLORIDA SOUTH ATLANTIC
Bob Brumbaugh # 12549
8116 7th Pl S
West Palm Beach, FL 33411-5434
561 795 4054
rivierabob@bellsouth.net
Weekly Events
Monday, 5-8pm, Southeast Rods & Customs Pirate's Well Restaurant and Bar 9477 Hwy Alt. A1A Lake Park, for more info Call 561-629-7020
Tuesday 5-8 pm, PBC Classic Car Shows, Grand Tavern 710 Linton Blvd. Delray Beach. for more info. Call Jean @ (561-704-0669
Wednesday 4:30-8pm, PBC Classic Car Shows, at the City Pub 956 South Federal Hwy. Deerfield Beach, for more Info. Call Jean @ (561-704-0669
Wednesday 5-9 PM, at Big Al's Pizza, Highland Park Plaza, Belvedere and Sansbury SW corner for information contact Bud 758-7144 or Rick 882-1330.
Friday nights -Fosters Cruise Night at Costco's on Southern Blvd. West of 441
Second Saturday 4:30-8 pm, Free show sponsored by PBC Classic Car Shows, Gander MTN 100 Gander Way Palm Beach Gardens.
Florida South Atlantic Event Recap
November 7, 2015, An exclusive ROA Show & Shine was held at the Southern Palms Crossing in West Palm Beach. David Pressler and Wife Millie brought two '99s and left the other two at home. Rick and Bonnie Richtmyer came in their '66 GS. Rodger Goldman arrived in his newly painted '64 with new interior. Allen Marcovitch came without his Riviera, but joined the group. Charlie and Sherry Ulrich brought their original yellow & white '65 and stayed for a visit to the Car of Dreams Museum. We discussed getting together more often now since we enjoy great weather for months to come.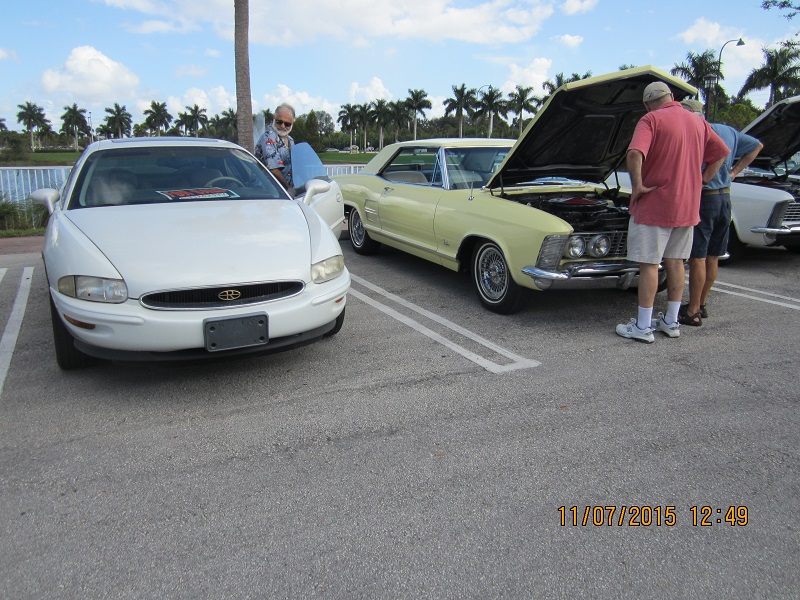 ---
GEORGIA
Keith Felderman # 9918
5485 Taylor Road
Johns Creek, GA 30022
770-235-0406
kfelderman@comcast.net
Mid – October, Saturday, Join us for our annual Pot-Luck on the south shore of Lake Lanier at West Bank Park (near the dam). As in the past we will have lunch with hamburgers and hot dogs supplied by your Regional Coordinator. Watch your emails in late August/early September for more details on the date and time for the meet.
Georgia Event Recap
October 17, 2015, The Georgia ROA members gathered at West Bend Park on the south side of Lake Lanier. It was a beautiful day with 26 members in attendance who brought ten Rivieras. Several new members attended this year along with some "seasoned members" showing up for the first time under my tenure as the regional coordinator. We had one Riviera fresh out of the restoration shop - Chris Miller's '84 white convertible – she was a beauty. We all enjoyed burgers and hot dogs along with a lot of homemade side dishes that were awesome! The scenery of the deep blue water lake only added to the fellowship and great conversations. A fantastic time was had by all attendees.
---
El Paso, TX
Coordinator Ryan Pope
915-497- 5869
ryanpope1046@yahoo.com
June 25, 2016, Saturday, 9:00 am, Third Drive and Shine Event We'll meet at the Hot Dog Shop, North Mesa Street and North Resler Drive in El Paso. Then drive to the War Eagle Museum: 8012 Airport Rd, Santa Teresa, NM. For More information, Ryan Pope, 915-497- 5869, ryanpope1046@yahoo.com, Facebook: Riviera Owners Association (ROA) of El Paso. Click here for all of the details (JPG 153KB).
---
HOUSTON
Mark Bristol # 12152
19110 Shale Creek Dr.
Tomball, TX. 77375
832-643-8161 6-10pm
markb.roa@comcast.net
If you have a local meet or function in the Houston Galveston Area that you feel would be great for ROA members to attend contact me, Mark Bristol RC with details.
May 22, 2016, Sunday, 1:30pm, Join us for a private tour of the Tony Gullo Car Museum located in Magnolia. The museum has over 250 cars and many other collectibles. Admission is $10 per person. They require a minimum of 25 people for a private tour. So I must have a reply to be able to confirm the size of our group. Go to the ROA website for additional information and be sure to contact coordinator Mark Bristol if you plan to attend.
 Our first event this year will be a museum trip.  We will have a private tour of the Tony Gullo Car Museum.  The date is May 22nd 2016 at 1:30 P.M..
Location https://goo.gl/maps/PUPcV3k3cJL2  30723 Old Hockley Rd  Magnolia TX 77355.  Admittance is $10.00 per person.  We have to have 25 people to attend so I must have an RSVP and number of guests to make sure we meet the requirements.  If we are short I will invite people outside the club as well to attend.  Tony is just a great down to earth guy and you will love meeting him.  His collection includes over 250 cars, an ice cream shop, and many other collectibles.  We will have the museum to ourselves for 3 hrs to enjoy viewing all the beautiful cars.   There is definitely something for everyone's tastes.
Rain or shine event, if it is nice drive your Riv or Toro as Tony is known to come out and check out the visitors rides as well.
We look forward to your reservation and seeing you there.   Let me know if you would like to set up a lunch beforehand and I will work on a restaurant.
The Original Super Burger https://goo.gl/maps/VHHmiWsdRPD2 is close by and has burgers that rival Roznovsky's and Millers Cafe on Shepherd.  Lunch will not be mandatory if you just want to go to the museum.
TOA MEMBERS:
All Toronado owners have an open invitation to attend any of our local ROA functions. We are sister clubs and encourage you to join us. So if you are a TOA member receiving my ROA email announcements this is why. Bring those Toronados out!!!
Houton Event Recap
October 17, 2015, the 1st annual Rivieras on the Ranch was hosted by Hardy Rawls #12537 at his ranch in Montgomery. Nine Rivieras and a Toronado made this delightful drive north of Houston to join with over 100 other collector cars. Four of the Rivieras were award winners from previous ROA Nationals. A total of 16 ROA members joined with 166 others who enjoyed the catered Barbeque. It was such a success we have decided already to repeat the event next fall.
Fall had come very late in the Houston area this year and we enjoyed temperatures in the 70's. The first day in months that had not been in the 90's. The quality and caliber of the guest's cars were over the top. We thanks Hardy Rawls for his hospitality, time and dedication.
April 11, 2015, Cars owned by three ROA members earned awards at the Bluebonnets meet in Brenham, which was hosted by the local BCA chapter.
A '67 owned by Woody McClain took 1st Place, Sam Henry's '64 took 2nd Place and Mike Glaz's new acquisition, a rare'90 Reatta, Select 60 received recognition. Congratulations guys!
March 28, 2015, We held our Annual Spring Gathering at the home of member William McClain, who we thank for his hospitality! Members were able to view Woody's private collection of Corvette's, T-bird, 32 custom, Montclair, two Rivieras, and more. Seven Riviera's were in attendance on this beautiful 81 degree day. The years represented were 1963, '64, two 65's one a Gran Sport, '66, '67 and an '83.convertible.
This event was an informal coming out for my newly restored '66. It made its first long drive, for over 1 hour and drove like a dream. I would like to personally thank Hardy Rawls, Ron Nordquist, Mike Glaz and Sam Henry for their assistance in the restoration project.
Our next gathering will be at the "Buicks and Bluebonnets" in Brenham on Saturday, April 11th. More on this later.
---
Coordinator Position Open
Los Angeles Event Recap
June 7, 2015, "Switch it Up in Anaheim" was a success. Sixteen members of the ROA & TOA attended a gathering at the home of coordinator Darwin Falk. Darwin held a mini-tech seminar on switch and relay repair, followed by a swap meet. According to Darwin the "cool" part was that eleven Rivieras showed up ranging from a '64 to a '98.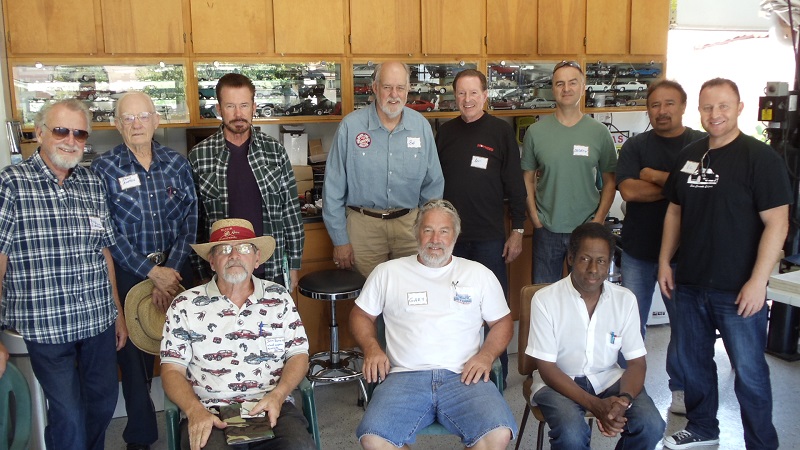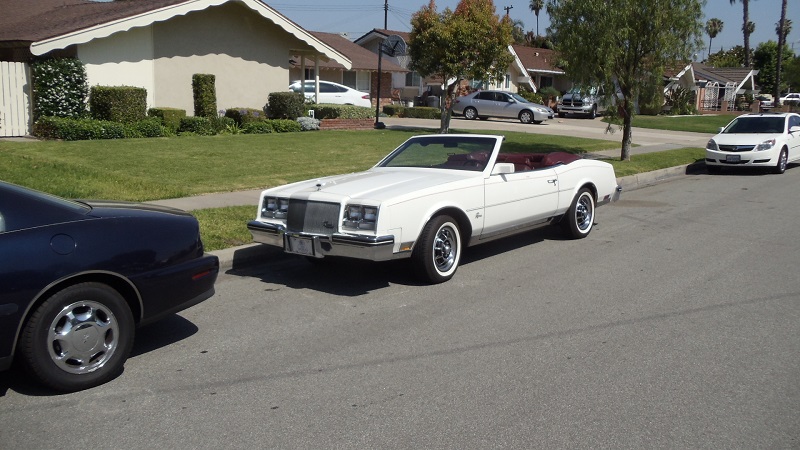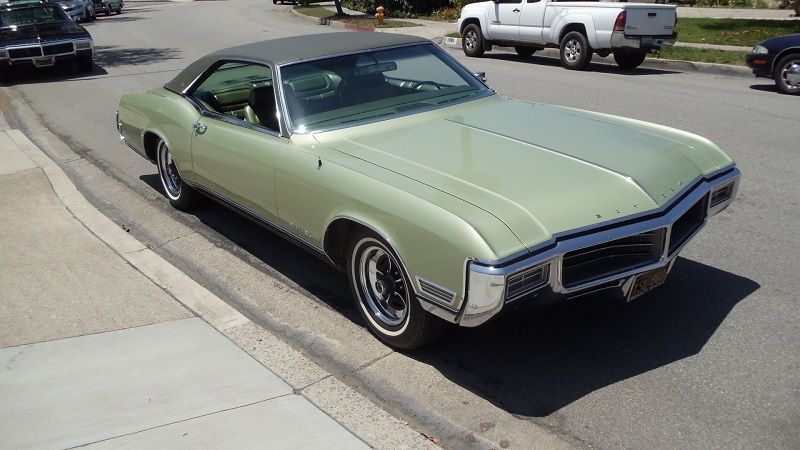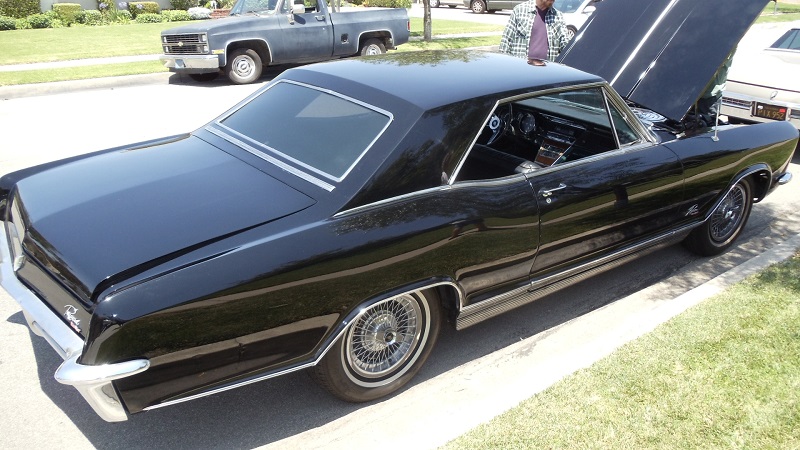 ---
John Root # 5011
6256 W. Carpenter
Flushing, MI  48433
810-210-6292
jcr64riv1@comcast.net 
---
MICHIGAN WEST
George Babcock #4808
460 N. Main
St. Allegan, MI 49010
269-673-3124
georgebabcock55@gmail.com

June 7, 2016, Tuesday evening, Join us at the popular cruise night at Fricano's Pizza on Alpine Ave on the north side of Grand Rapids. between 6 mile and 7 mile road.  The restaurant opens at 4:00pm and the cars begin arriving soon after that.  They have a DJ and  freebees for the owners who bring cars to the event. This is a good way to meet other ROA owners and discuss future events.

---
MINNESOTA
Ed Gunyo #101
5243 15th Ave So,
Minneapolis, MN 55417
(612) 824-9339

May 21, 2016, Saturday, Our Spring Tour starts in Eagan at Starks Bar & Grill, 3125 Dodd Rd at 8:00 am. We will take historic highway 16 in southern Minnesota and along a 50-mile route through scenic towns and visit a winery along with lunch at a five star restaurant. There will be lodging sites available at the end of the tour for those who want to spend the night. For details contact Ed at 612-824-9339 or egunyo@msn.com.
Minnesota Event Recap
October 10, 2015, The Riviera, Buick, Cadillac Fall Tour was a success. We had 21 cars, including six Rivieras and 46 people who toured 120 miles through the country side.
We met at the Park & Ride on the beautiful St. Croix River. We drove through Hudson to a beautiful trout Stream and back roads full of Maple, Oak, Elm and Ash trees in full color. We traveled through back roads to the St. Croix Winery a gorgeous building that looks like a mid-15th century home. We sampled the wine... bought a few bottles and then proceeded down the country lanes past lakes, small towns and on to Cumberland. There we ate at the historical Tower House mansion. The combination of Italian and American food was wonderful. This is a five star restaurant with a one star price. Very unusual. After lunch we headed stopped at the Comstock Cheese Factory in Comstock, where we tasted their cheese and ice cream. Finally after six hours on the road everyone headed for home.
Fall tours through the country are best with tree leaves at their peak and a beautiful 73 degree day, what more could we ask? I want to thank Tom Ryan in the Fireball Chapter BCA for his hard work and his GPS. Winter is now upon us but we look forward to spring and more events.
May 30, 2015, Annual Spring Driving Tour to Lake Mills was a success with 35 folks and 28 cars. Those who joined us came from the ROA, BCA and Cadillac club.
We drove to 50 miles to Albert Lea were we went to the Wedgewood Country Club where we had a great lunch. We then progressed down to Lake Mills Iowa were we saw a great collection of 40 cars. From there everyone went back home. Good run, good friends.
---
Sacramento/Tahoe
Jim Day #2613
4804 Granite Drive, F-3,#151
Rocklin, CA 95677
buickdude@sbcglobal.net
916-997-0156

May 13, 2016, Friday- 5pm -9pm, Auburn Cruise Night. Pre '72 vehicles, no entry fee.
May 21, 2016, Saturday, entry 8am- 9:30am, Loomis, Taylor's Burger Stand,13th Annual Car Show. $25 Entry Fee. '75- Older vehicles.
June 10, 2016, Friday, 5pm - 9pm- Auburn Cruise Night. Pre '72 vehicles only, no Entry Fee.
For more information, contact coordinator Jim Day at 916-997-0156
We want to plan a get acquainted meeting in the Sacramento area as well as the Reno area sometime in April. I do not have email addresses for everyone in either area. If you are receiving this schedule in the RIVIEW and want to insure that I have your contact information, please call me at 916-997-0156, or email at: buickdude@sbcglobal.net.
We look forward to meeting you and we look forward to seeing those whom we've already met again.
The four dates listed above are always heavily attended from April and into June. Spring is a great time for anything involving our cars. People are ready to get out of the house and show off their classic cars, or their finished winter projects. These four outings should appeal to most of the guys and the ladies too. We will plan some local tours for the ROA members in NorCal and Reno, Carson City areas too.
Happy New Year,
Jim & Peggy Sue Day
Sacramento/Tahoe Event Recap
July 11, 2015, Members from the Sacramento area met at the California Auto Museum for a tour, followed by lunch. At the museum we were greeted by our Host Docent, Mark, who was a wealth of information about virtually every car in the museum. The tour took approximately two hours, finishing up right at noon. So, we went across town to Omars Mexican Food Restaurant for great food and more Riviera bonding.
The Riviera's that were driven to the gathering included some that were not completely finished, but that did not stop the owners from bringing them. These gatherings are for everyone, don't stay home thinking your car is not perfect. None are!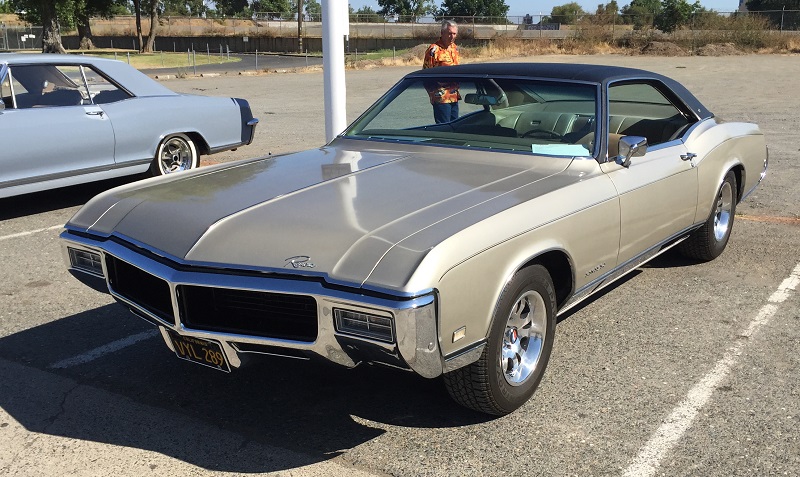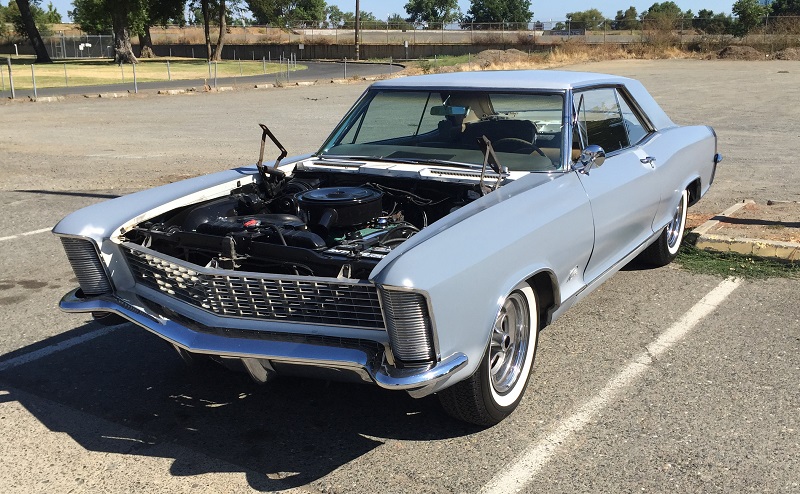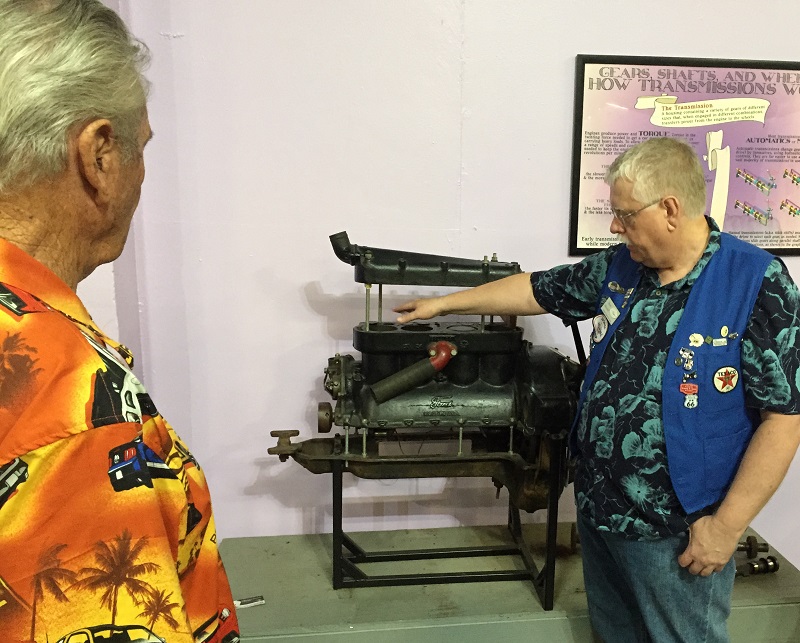 ---
NORTH CAROLINA
Randall D. Crain #5360
2493 Banner Whitehead Rd.
Sophia, NC 27350
(336) 431-3854
ROA5360@aol.com
September 17, 2016, Saturday, 10 am -4 pm, The 11th Annual "Rivieras at the Park" will be held at Creekside Park in Archdale. Join us anytime to meet and socialize with fellow ROA members and Riviera owners. Lunch will be served between 12:00 and 12:30 pm. For details and directions click here.
North Carolina Event Recap
September 19, 2015, Twenty-two ROA members and guests from North Carolina, South Carolina, and Tennessee met at Creekside Park in Archdale, NC for the Tenth Annual "Rivieras at the Park". This year the weather cooperated, a cool morning to start that turned into a sunny mid 80's day.
We had five of the eight generations in attendance, including a '63, '64, three '65s, '66, '69, '72, '89, '93, two '95s, '97 and a '99, 14 Rivieras in all. Lunch ran a little late and was served around 1:00 and as usual was enjoyed by all. Several commented on Gwyn's substitution for her pound cake, everyone liked her replacement, a German chocolate bunt cake.
With the number of generations in attendance there was lots to talk about, and with the International Meet as close to us as it will be next year, several members said they were going to try and attend. Hopefully we'll have a great representation from NC at next year's international meet.
We usually try to get our group photo with a Riviera at the end of the day, but this year with members coming from far and wide those that had driven a long distance had to get on the road so I didn't get our usual group picture.
As always Gwyn and I would like to thank those that attended. It is the members' attendance that make it worth the effort. As usual, we hope to see you again next year on the second or third Saturday in September.
---
NORTH ILLINOIS
Warren Ramsey #2328
211 S. Pecatonica St.
Winnebago, IL 61088
(815) 335-2423
September 18, 2016 Sunday, Noon – dusk. Annual Brown Bag Picnic, will be held at Starved Rock State Park in Utica. The rain date will be September 25th. For details and directions contact Warren at 815-335-2423
---
NYC/LONG ISLAND
Harold MecCabe ROA # 2569
74-25 64th St.
Glendale, NY 11385
(718) 366-3628

NYC/Long Island Event Recap
May 29, 2016, I want to thank everyone for making this the most successful event we have ever had in the New York / Long Island Regfion. Of the 103 Buicks at the 37th All Buick Show in Wantagh Long Island there were 17 Rivieras. Of those, eleven were ROA members and the others were given applications. Three of those said they would join.
Those members pictured, starting with Darrell, in the green ROA shirt, on the left are: Vinny Ieraci, Howard Attanasio, Charles F Connell, Bill Rappell, Kenneth Vasti, Anthony Gatta, Jeff Glazer, Eric Sporrer, Don Ringhauser, and Tom Poole.
We are planning another get together towards the end of the summer and considering several suggestions. If you are interested in joining with us contact Darrell Ingold at ingolddj@optonline.net., who is assisting coordinator Harold MeCabe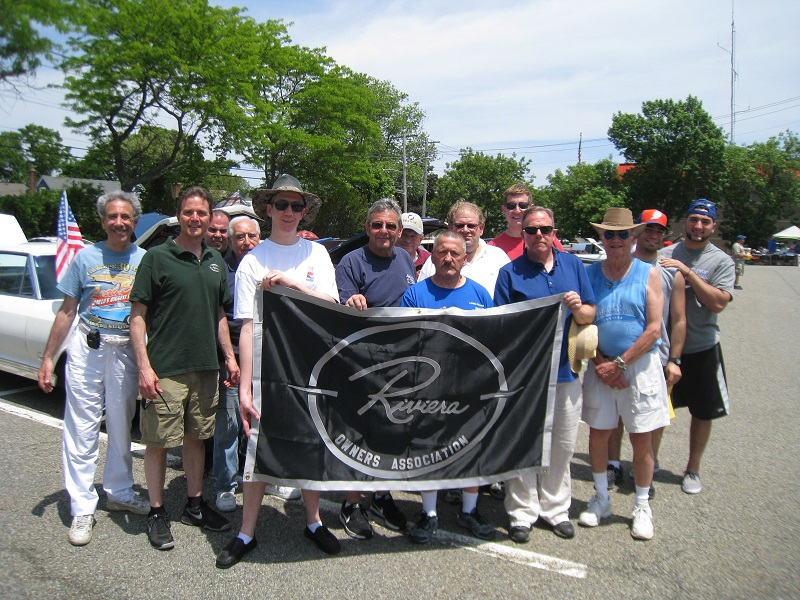 ---
OREGON
Richard Smith #2082
7539 Lakeside Dr. N.E.
Salem, OR 97305
(503) 393-2187
Oreroa@yahoo.com

July 17, 2016, Sunday, The 44th Annual forest Grove Concourse d'Elegance will be held on the beautiful campus of Pacific University. This year's feature is: Allure of the Autobahn - Speed and Style. Stroll around the tree-shaded campus and enjoy more than 300 vintage, sports and collector cars. Also enjoy live music, a beer garden, a wine pavilion and fine food. All proceeds benefit Rotary Club Foundation Community Service projects.
Buick's normally have had their own category and we usually have several nice Riviera's displayed. Your car doesn't need to be in showroom condition. If you don't want to be judged, you can still display your Riviera. There is no charge for entering your car in the show, you need only fill out an application and send in whatever information that is requested.
Visit their website at http://forestgroveconcours.org for more information.
August 20, 2016, Saturday, Join us at the All Buick Show in Brooks, Oregon, hosted by the Portland BCA chapter. The show will be held at the Northwest Vintage Car and Motorcycle Museum on the grounds of the Powerland complex in Brooks. It's been eight years since their last All Buick Show at Powerland. Come see the museum's improvements and enjoy their other attractions. Powerland is located north of Salem and west of I-5 at exit 263. Save the date and check back for additional details.

---
SAN DIEGO, CA
Lee Carroll #433
P. 0. Box 87923
San Diego, CA 92138
(619) 226-6993


San Diego Event Recap
April 16, 2016, Eighteen ROA members visited Alan Taylor's workshop in Escondido and learned more than most people will ever know about leather. Alan is a leather craftsman who learned his trade working beside his father. Alan Taylor now has international clients who will pay up to $40,000 for one of his custom made Ostrich skin briefcases.
We were treated to a two-hour lesson on the treatment and preservation of leather. Alan also spoke of the different quality of leather on the market. Of the 9,500 available they vary in thickness and application. Automotive leather thicknesses range from 1/16th of an inch to 1/4 of an inch and their applications & uses vary in a car. A certain thickness is used for high use exposure areas, thinner for the minor use areas such as sun visors.
While domestic leather suppliers are generally adequate, higher end cars require costlier European leathers with some of the best ones coming from the United Kingdom & Italy. Alan's Escondido workshop has achieved worldwide attention for his many First Place awards in the Pebble Beach & Amelia Islands Concours d Elegance. If interested Google "Alan Taylor Company" to view some of his achievements.
Attendees also enjoyed viewing the collection of multi-million dollar cars that were being worked on for his clients and Alan's collection of 1920's Seagrave fire trucks. A very pleasant day for all that ended with a late lunch at the nearby Appleby's restaurant.
February 26-28, 2016, The 50th Annual Big 3 Swap Meet held at Qualcomm Stadium in San Diego drew thousands of spectators. There were over 2,000 vendors of automotive related items at the event. The ROA table was well represented with Rivieras from 1963-71 on display.
San Diego Coordinator Lee Carroll handed out over two- dozen ROA membership applications and San Diego local members Ken Lund, James Kelso & Reid Carroll answered questions about maintenance & repairs for their model year cars. There was an International perspective on some of those questions. One of the inquiring attendees was a man from Czechoslovakia who had just bought a 1963 Riviera was & another who owned a 72 Boat tail was from France.
---
SOUTH AFRICA
Chris Palk ROA#10373
PO Box 1333
Krugersdorp 1740 South Africa
2711-660-1322 (office)
2782-808-3360 (cell)
c_palk@uskonet.com
---
Ventura / Santa Barbara Counties
Lee Pickett # 10039
900 Calle Plano unit E.
Camarillo, CA. 93012.
805- 807-9592
leroy1492@gmail.com

Cruise Nites, First Saturday of the Month, 4pm- 7pm at the Islands Restaurant 935 Broadbeck Drive, Newbury Park. Hope to see you there!
Ventura Event Recap
Sunday June 26, 2016, Members met at the home of Robert Valenzuela for a discussion on taking on a frame-off restoration. Robert provided a lunch and discussed the restoration of his two '65s, one of which is a Gran Sport. The presentation was very informative. Attending were members Andy Wiegert, Don Miller, Steve Steuer, Marvin Berson, David Contreras and Coordinator Lee Pickett.
May 22, 2016, There were eight Riviera's at the show along with 200 other cars at the All GM Show, held in Woodliand Hills.  Of those members Chris Pipkin brought his '65, Don Miller his '66 GS, Martin Smith's '64 and Lee Pickett's '78 LXXV.
---
WASHINGTON
John Andreassen # 1781
5442-A Schoth Rd. S. W.
Turnwater, WA 98512
360-754-3745 (Home)
360-481-3325 (Cell)
norseman63@comcast.net

June 4, 2016, Saturday – Tri-Chapter Picnic – Puget Sound, North Cascades & the Portland Area Chapter of the BCA will be having a picnic at Borst Park in Centralia. We will be meeting at the rest area just past the Maytown exit around 10:15am if you are interested in riding in together. Please bring a dish to share. All ROA Members are welcome. From I-5 South, take exit 82, Harrison Ave. Turn right & then 1st left. Park entrance is straight ahead. Please contact me if you need additional information.
June 18, 2016 Saturday – 23rd Annual Buick Open, sponsored by the Puget Sound Chapter of the BCA. 115 2nd Ave SE, Puyallup. This is a great event for the whole family; it coincides with the Meeker Days Festival. All Riv's park together! For registration information or any other questions, you can contact Lee Davis at 253.815.1094 or by email @ lee_martha@q.com or John Andreassen @ 360.754.3745 or by email @ norseman63@comcast.net
September 10, 2016 Saturday – 11am – 4 pm, 15th ROA Fall Potluck held at Brian & Ellen O'Neil's on Whidbey Island. This has always been such a great way to close summer events. No registrations fees. Bring a dish to share & enjoy the closing awards. All makes & models are welcome. We will have deep fried turkeys, fresh steamed oysters & an assortment of beverages.
Washington Event Recap
September 12, 2015, We had a great turnout for the14th Annual h ROA Fall Potluck held at Brian & Ellen O'Neil's on Whidbey Island. As always this event is open to all makes and models, which results in a yard filled with beautiful cars and friendly people.
This has always been such a great way to close summer events with plenty of food and drinks.
---
---
Allentown, PA
BCA Nationals
July 27-30, 2016, The Buick Club of America (BCA) will be celebrating their 50th anniversary. For details visit www.buickclub.org/2016anniversary/
---
Flint, Michigan
Back to the Bricks
August, 2016, ROA was invited to join the Bricktown chapter of the BCA on historic Water Street in Flint for this three-day event. Monday Aug 15th for a Cruise, Thursday Aug 18th, Another Cruise, and Saturday Aug 20th for the All Buick Show. Click here for the flyers (flyer 1 [3 MB] and flyer 2 [572 KB]) with details or visit www.buicksonthebricks.com .
---
Milwaukee, WI
All Buick Show
August 6, 2016, Saturday 9am-3pm. All Buick show sponsored by the Cream City Chapter of BCA. To be held at Matty's Bar & Grille in New Berlin. Advance registration $12.00, day of show $15.00. First 100 entrants receive goodie bag and dash plaque. Over 50 trophies will be awarded about 2:30 PM. Great food and beverage on site, For details click on this attached flyer.
---
Australia
Buick Club of Australia Nationals
Aug 21-27, 2016, ROA members are invited to attend the Australia Buick Car Club's weeklong national event to be held in Illawarra, Australia. (Not affiliated with the BCA) For details visit www.buickclub.org.au/nationals
---
Bowling Green, KY
GSCA Nationals
September 14-17, 2016, The GS Club of America hold their annual event at the Beech Bens Raceway in Bowling Green. For details on the event visit www.gsnationals.com.
---
Denver, Colorado
All Buick Show
September 18, 2016, 10am – 2:30pm Sunday. The Mile High Chapter of BCA invites ROA members to their 4th Annual All-Buick Car Show at AutoNation Buick GMC Park Meadows, located at 8101 E. Parkway Drive, Lone Tree, CO 80124. The show will feature free food and drinks, music, door prize drawings for participating car owners, vending area, and popular vote award categories. Show car parking starts at 8 AM. NO REGISTRATION FEE and all Buicks are welcome, regardless of year, model, or condition. Contact Dave Wojahn at DWojahn50@aol.com or 303-929-7753.
---
Abingdon, Maryland
30th Annual All Buick Show
September 25, 2016, Sunday, 9:30 am – 3pm, The Buick Owners of Maryland invite ROA members to their All Buick Show to be held at Boyle Buick-GMC, 3015 Emmorton Road, Abingdon. All Rivieras, including custom and modified, are welcome. Advance registration is $12/car until September 1, $15/car thereafter. The gates will open at 9:30AM, judging begins at noon, and awards will be presented at 2:30 PM. For information and registration forms please contact Raymond Price, 410- 666-3905, rsprice2@netzero.net, or Craig Bober, 410- 356-9044 Craig@securealarms.net
---
Have you contacted your Regional coordinator recently? Now is a good time! They may need help or encouragement to get local activities planned.