Evolution of the Riviera - 1979
---
by Sean Cahill #6613
Originally published in The Riview Vol. 20, No. 6 Sept./Oct. 2004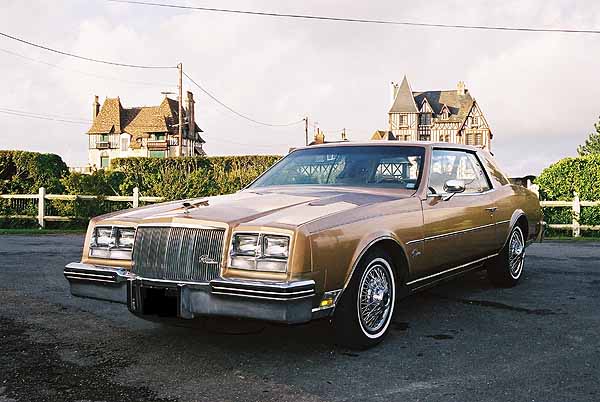 The all-new S-Type Riviera.
The 1979 model year brought us a completely new Riviera. And there were some dramatic firsts with the new model: front wheel drive, as well as the first V-6 offered as a Riviera power plant; also, the introduction of the sportier S-Type, which offered heavy-duty sway bars, torsion bars and shock absorbers, as well as a quicker steering gear ratio. There was a newfound excitement amongst driving enthusiasts, which included Motor Trend magazine, which awarded the new Riviera their coveted "Car of the Year" award. Buick commented that the allnew Riviera was "A statement in what we think is to come, rather than a well-turned expression of what is already here."
| | |
| --- | --- |
| | The available engines included the 350-cubic inch, 155-horsepower engine that was in the previous models, as well as the 23 1 -cubic inch, 185-horsepower turbocharged V-6 that became a legend in its own time. The front wheel drive was available in a three-speed automatic only. The standard model came equipped with the V-8, and the turbo V-6 was a $110 option. For the S-Type, the turbo engine was standard, and the V-8 was a $110 delete option. |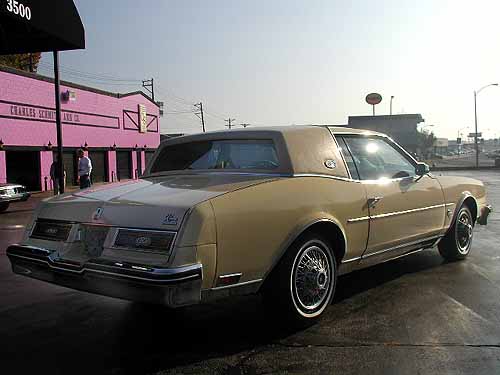 The new chassis was the smallest yet. Wheelbase was shortened by two inches at 114, and overall length was 206 inches, down over a foot from the 1978 model. Weight increased 30 pounds to 3,770. Performance with the turbocharged engine was impressive for a car of its size, 9.5 zero to 60 times and 17.5 seconds in the quarter mile were respectable for a personal luxury car.
Prices increased to over $10,000 for the first time. The base coupe was $10,112, and the S-Type was $10,388. Air conditioning was now standard on all models. Even with the increase in price, sales were up 155%. This was the second largest production to date, with 52,181 cars sold. Air conditioning was now the most popular option at 91.3%. Stereo tape players were installed in 65.7% of all cars, and factory CB radios hit their peak at 12%. Factory power sunroofs were installed in 15.4% of the 1979 production.
| | |
| --- | --- |
| The interior of the new Riviera continued, with luxury as its main focus. 45/55 cloth or vinyl seats were spacious and comfortable. The driver's seat came standard with power adjustments, with optional power passenger seat and power seat recliners. With the S-Type, a sportier interior was standard, with cloth, vinyl, or leather appointments. A standard center console with storage was included, and a sport steering wheel was the perfect touch for the interior. | The interior was appointed inoptional brown leather, with imitation burled walnut trim on the dash and door panels. |
There were other improvements as well, such as maintenance-free wheel bearings. Four-wheel disc brakes were still available as an option, and later in the year, a computer-controlled trip monitor was added. Regardless of if you felt the new Riviera should been a front-wheel drive, or remained rear-wheel drive, its ability to continue as one of the world's premier personal luxury cars could not be denied. And using sales numbers as a gauge, it was what the buyer wanted. And as a collectible automobile, it has recently drawn attention from ROA members, as more and more Rivieras from this era are attending meets, and becoming one of our largest classes. Members who have this era of Riviera are as dedicated to it as much as any group has been. And rightfully so!
---
Year

Body

Total Production

Engine Size

HP

Carbs

Produced

1979

4EZ57
52,181 (S-Type: 7,150, of which 4,200 Turbo's)

Standard:

350 cu. in. V8

155

1x4bbl
Option:
231 cu. in. V6 Turbo

185

1x4bbl

Year

Curb Weight

Wheelbase

&nbsp

Track

Length

&nbsp

Width

&nbsp

Height

&nbsp

Tire

Front

Rear

Size

1979

3770

114.0

59.3

60.0

206.0

70.5

55.3

P215/70-15